---
Posted:
16 Aug 2016 09:32 AM PDT
Who's "The Boss"?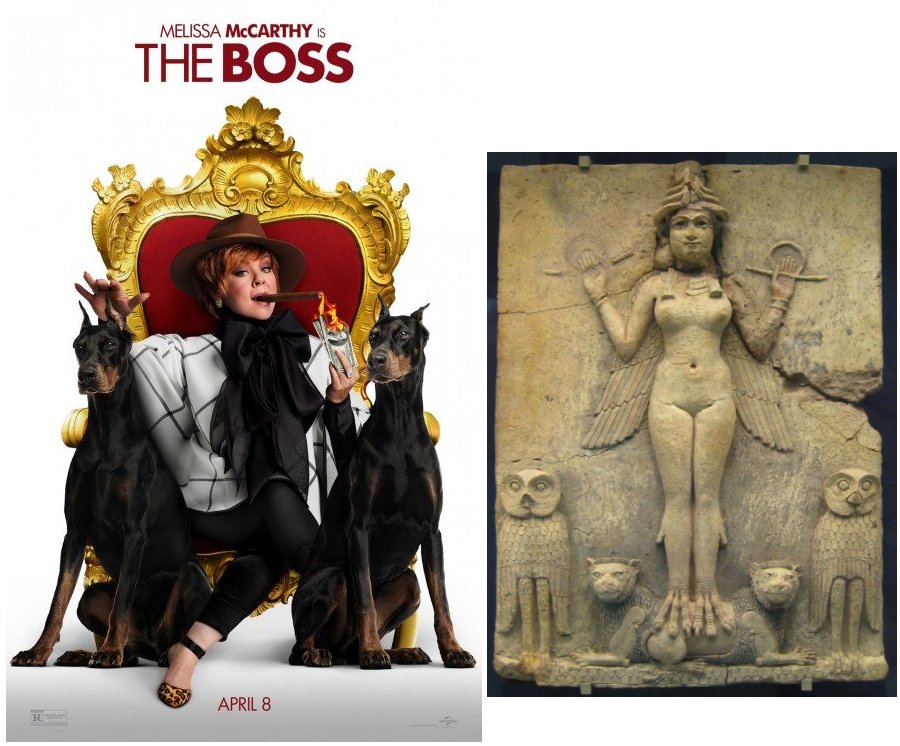 Inanna. The bent elbow bee Goddess flanked by her A shaped escorts. AWA. ABA ~ A BEE A. See
Part 7 - Hidden Signs of the Goddess - AWA / ABA
. For multitudes, she is The Boss, but the queen of heaven's days are numbered.
MELISSA McCarthy. Melissa, means, honeybee. The ancient queen bee goddess!